Welcome to
Classic Guitars International

We search the world...
For Your Ultimate Guitar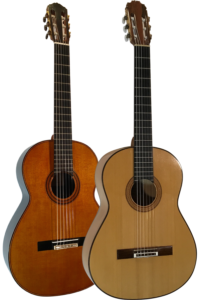 For more than 20 years Classic Guitars International has offered only the finest Classical guitars and Flamenco guitars. Custom Order Guitars from the world finest Luthiers. Sell your guitar on consignment or select from our inventory of fine new and used Classical guitars and Flamenco guitars for sale.
Please contact me with any questions.
NEW Jakob Lebisch Spruce double top from Germany
No ten year wait on the list for this superb Spruce composite (double) top from Germany by Jakob Lebisch one of the very few German double top builders often referred to as 'perhaps the next Dammann'. Super refined and available now.
Sign up for our mailing list